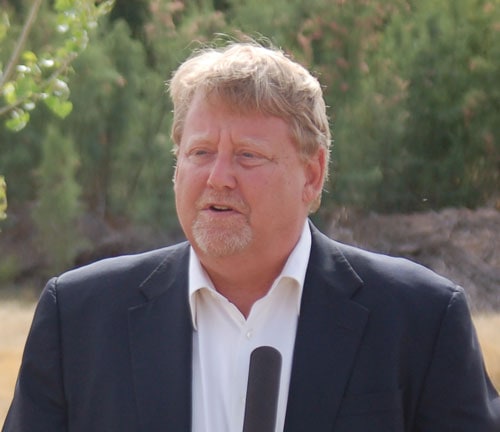 Space Services Holdings, Inc.
Charles M. Chafer, Chief Executive Officer of Space Services Holdings, Inc. (SSHI), is an internationally–recognized high tech and commercial space entrepreneur.
Called "a pioneer on the cutting edge" of commercial space by industry standard Space News, Chafer began his career in 1981 as part of the team, under the direction of retired Mercury astronaut Donald K. "Deke" Slayton, that launched the first privately-funded rocket – Conestoga 1 – into space. The success of Conestoga 1 opened the previously government-only space frontier for commercial applications and established the legal/regulatory framework that governs space commerce today. As Vice President – Marketing and Government Relations for Space Services Inc. of America (SSIA), Chafer led the team that drove the enactment of an Executive Order - signed by President Reagan - creating the first Federal regulatory regime for commercial spaceflight, and subsequently, the 1984 Commercial Space Launch Act.
In 1994 Chafer co-founded Celestis, Inc., and in 1995 successfully launched the first Celestis Memorial Spaceflight, garnering global attention as the Founders Flight sent a symbolic portion of the cremated remains of Star Trek creator Gene Roddenberry, 60s icon Timothy Leary, and 22 other participants into Earth orbit aboard a Pegasus rocket. In 1997 NASA asked Chafer and the Celestis team to honor legendary astronomer Dr. Eugene Shoemaker by making him the first person "buried" on the moon. Celestis has conducted 14 spaceflights to date, placing more than 1200 individual's flight capsule into space, creating an early commercial space success story.
A championship high school and college debater, Chafer is a founding member and Chairman of the Board of the Houston Urban Debate League (HUDL), a public-private partnership with the Houston Independent School District to bring competitive debate to Houston's underserved student populations. HUDL is a 501 (c)(3) non-profit serving more than 1000 high school students in Houston.
Chafer has testified before the U.S. Congress several times on matters of commercial space policy, served on the first White House Working Group on Space Commerce, and is routinely profiled and interviewed in the global media. As a faculty member at the Georgetown University Graduate School, he co-authored the NASA sponsored book, Social Sciences and Space Exploration.
He is the recipient of the Interactive Video Association innovation award in 1990, the 1996 National Space Society Pioneer Award for Space Business, and the 1997 Space Frontier Foundation "From Vision to Reality" award for his commercial space leadership.