Enterprise Flight
Travel through deep space, leaving the Earth-Moon system on a permanent celestial journey
Enterprise Flight Details
Mission Status: Open For Reservations
Honor the dream and memory of your departed loved one aboard this Voyager Memorial Spaceflight. The service includes
Personal flight capsule launched to deep space.
Invitation to witness the exciting rocket launch carrying your loved one aboard.*

Participation in a three day memorial event in Cape Canaveral, the cradle of American space program.



Unable to travel to see the launch? No problem. Watch the memorial service and the launch live, via webcast. 

Service performance is guaranteed.

Payment plan.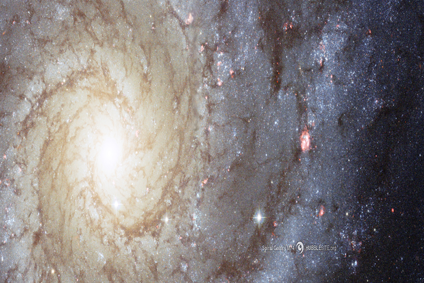 Receive Mission Updates
Stay informed about the mission schedule, important event details, live launch broadcast and more.
About the Enterprise Flight
The first Celestis Voyager Memorial Spaceflight - the Enterprise Flight – will launch from Earth, travel beyond the Moon's gravitational reach, and become one of few spacecraft infinitely orbiting the sun - a truly permanent tribute.
The Celestis spacecraft carrying cremated remains and DNA will be launched aboard a scientific or commercial mission. Details of the flight will be released here soon.
The history-making Enterprise Flight is expected to be sold out well in advance. Contact us today and ensure your loved one's participation in this mission!
Voyager Service #1
Celestis Memorial Spaceflight: #20
Mission Name: Enterprise Flight
Mission Status: Open For Reservations
Launch Location: TBA
Launch Date: Q4 2022
Launch Experience
Celestis will host a three-day event that will include mission briefings, the opportunity to attend an astronaut hosted dinner, launch site tours, a compelling on site memorial service, and – of course – viewing of the launch.
All events will be webcast, with constant updates available at this website and all social media platforms.
Honored Participants
ABOARD THE ENTERPRISE FLIGHT
What Our Families Are Saying
"It seemed to fit with my philosophy that you return to the universe after you die. Also, we are both big fans of Star Trek."
"The planned launch of a rocket carrying the ashes of actor James Doohan and Mercury program astronaut Gordon Cooper will give a fitting send-off to two men who helped popularize human space exploration."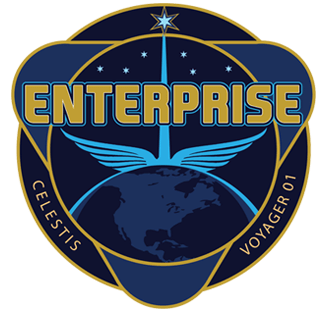 Enterprise Flight Mission Logo
"Enterprise" is a fitting name for the first Voyager Service memorial spaceflight. For its inaugural mission into the depths of space and time, Celestis has selected a patch design that honors Enterprise Flight participants Gene Roddenberry (the creator of Star Trek); Gene's spouse, Majel Barrett-Roddenberry (Star Trek's "Nurse Chapel" and "Lwaxana Troi"); and James Doohan ("Mr. Scott"), as well as the many other Celestis participants for whom Star Trek was an inspiration in their lives. The dominant star is crossed by a version of the traditional NASA astronaut logo – a shooting star borne on a winged column – signifying that all those aboard will reach space and, symbolically, become astronauts as they make their final journey among the stars.

The Enterprise Flight Mission logo was designed exclusively for Celestis by noted space artist Eric Gignac. Eric Gignac's portfolio also includes co-design of NASA Space Shuttle mission patches for the STS 128 and 133 missions.
Subscription Result
Note: It is our responsibility to protect your privacy and we guarantee that your email address will be completely confidential.
× Close