Earth Orbit Service #4
Celestis Memorial Spaceflight:
#5
Mission Name:
Odyssey Flight
Mission Status:
Launched Successfully
Launch Location:
Vandenberg AFB, Lompoc, California
Honored Participants
ABOARD THE ODYSSEY FLIGHT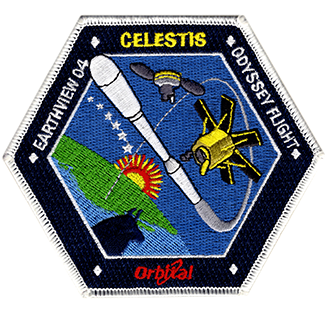 Odyssey Flight Mission Logo
The Odyssey Flight – This logo continued the visual theme of previous missions by depicting the primary satellite – Orbview 4, a commercial imagery satellite – and the secondary satellite – NASA's Quickscat, an Earth observing spacecraft for measuring ocean wind speed and direction.  The Taurus launch vehicle and the mythical bull's image are also included in the artwork.
Subscription Result
Note: It is our responsibility to protect your privacy and we guarantee that your email address will be completely confidential.
×

Close