Kennedy Space Center Area Tourist Attractions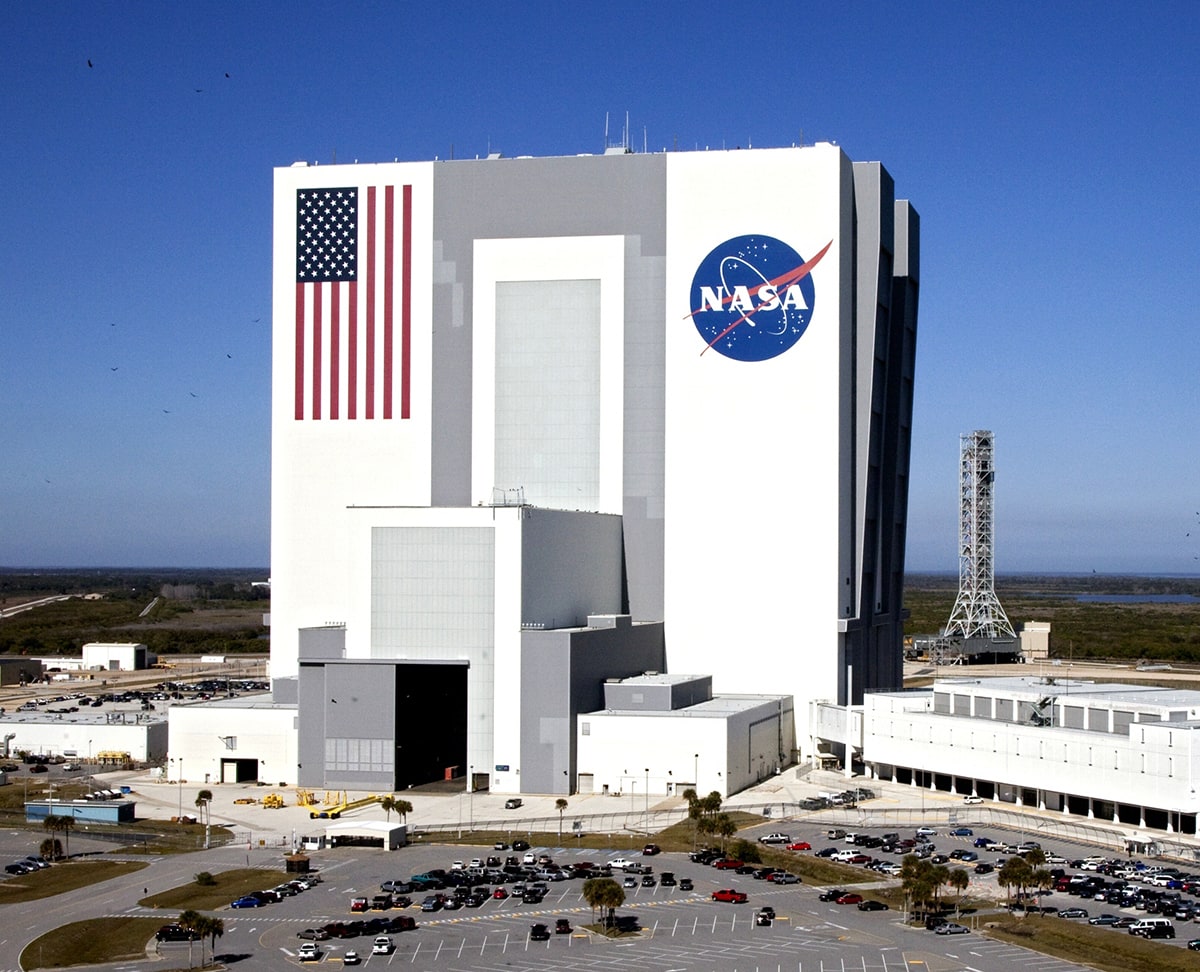 Our next Earth Orbit Service mission will launch out of NASA's Kennedy Space Center (KSC), Florida.  If you're traveling to the "Sunshine State" to view the liftoff in person, consider visiting some of the many tourist attractions near KSC, Cocoa Beach and in the nearby Orlando area as well.


Of course, we recommend a visit to NASA's Kennedy Space Center Visitor Complex. Touring KSC is a fascinating experience.  Take a bus tour of KSC and visit KSC's Apollo/Saturn V Center, which features a massive, Saturn V rocket – the type that launched astronauts to the Moon.  Get a bird's eye view of KSC from the vantage point of the Launch Complex 39 Observation Gantry. You'll also want to tour the United States Astronaut Hall of Fame, KSC's "Rocket Garden" featuring some of the rockets from the early years of the space program, the Astronaut Memorial, and the hands-on, interactive exhibits in "Exploration Space."  Expect to spend the better part of a day visiting KSC.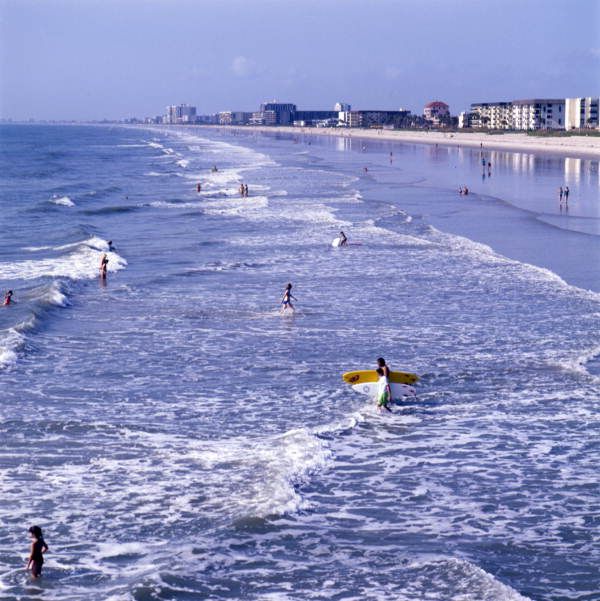 Cocoa Beach, Florida. Image Credit: Pinterest.com

Contact us for more information or to receive launch updates
In addition to the Kennedy Space Center, the Cocoa Beach area has a number of other attractions. Its beautiful beach is legendary.  A must visit is Ron Jon Surf Shop, which describes itself as, "a whole water world of eternal summer fun, encompassing more than two acres, overflowing with more surfwear, sportswear and beach gear than is available in any other single venue.  The flagship store in Cocoa Beach is open 24 hours a day, 365 days a year."  Be sure to check out the Florida Surf Museum as well.  The golfing and shopping are fantastic.  You can book an ocean cruise departing out of nearby Port Canaveral through the Disney, Carnival, Norwegian and Royal Caribbean cruise lines.   Deep sea fishing, parasailing, the Brevard Zoo, and eco-touring are other fun options as well. Click here for more information about visiting Cocoa Beach!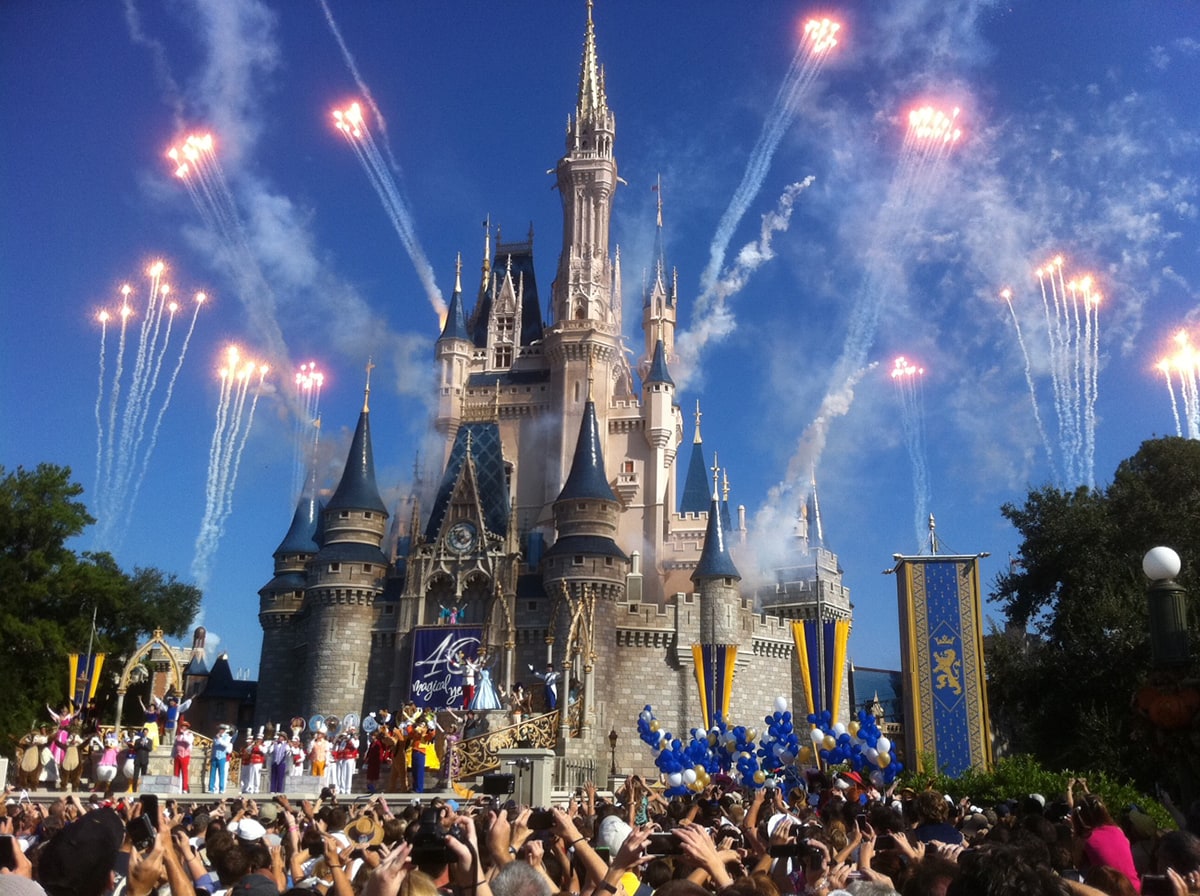 Consider visiting nearby Disneyworld! Image Credit: Pinterest.com
With its subtropical climate, nearby wildlife, and vibrant night-life, there are quite a number of fun and interesting things to do in and around the big city of Orlando.  Of course, there are three major theme parks to visit: Disney World, Universal Orlando Resort, and SeaWorld Orlando.

But you can also fly in an airboat in the wild Florida wetlands, see an alligator wrestling show, swim with dolphins, ride along a zip-line over live alligators and crocodiles, go skydiving, play golf on spectacular courses, tour scenic gardens, enjoy some of Orlando's many award-winning spas, or take in dinner and a show.  Visit VisitOrlando.com for a comprehensive list!